In a world full of happenings, security and safety are the basic right of citizens. Every person wants to feel protected and secure wherever they are. But unfortunately, security is facing challenges in various aspects. Daily news is full of incidents accruing because of a lack of security. Companies and individuals love to throw parties and organize events. Moreover, they work hard to make the attendee experience worthwhile. Every aspect is considered from better engagement to inspiration but if security is neglected the event will be a big flop. So, to make an event golden memory security must be the top priority. There are several companies proving event security services to help tackle the security issue with ease and release the burden. If you hire an event security service, all your attention will be on making the event successful without worrying about safety issues.
What is an Event Security Service?
An event security service is a service that anyone (company/ individual) can opt for when organizing an event to tackle security and safety aspects. These companies provide services to enhance the attendee's experience by covering several aspects including risk assessment, security strategies, vulnerability protection, threat, and many others. These professionals of Event Security Services are schooled on how to act in different situations and emergencies. They not only handle outside threats but also inside threats like technological, natural, or man-made ones.
Services Provided by Security Companies:
When it comes to security concerns companies take necessary measures and extra care to avoid any mishap. Listed below are the services a security company provides: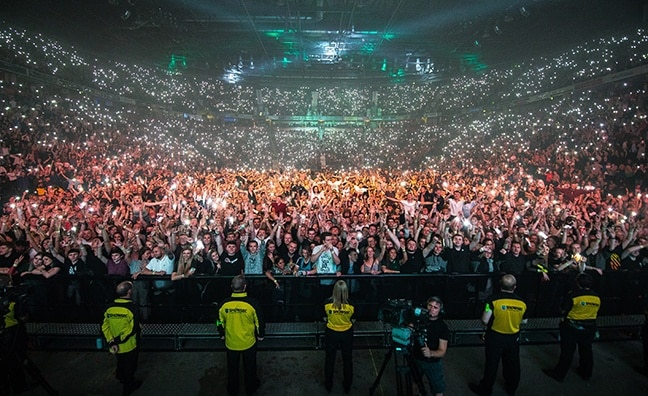 Security Guard:
Providing a guard having professional skills is the most commonly provide service. When you are in search of a security guard to make your event a safe place to visit contact security companies. These companies provide suitable guards according to the location and requirement
Surveillance Device:
Surveillance devices are commonly known as video cameras or security cameras. These cameras are used for security purposes and are connected to an IP network or recording device. They are suitable to cover larger-scale events. Cameras are fixed at various entry and exit points. On duty, security officers get the live footage of these cameras on TV screens or mobile devices.
Patrolling Services:
Apart from basic security guard services some companies provide the facility of patrolling security guards. Patrolling security guards cover a large scale by dividing the event area into small parts and covering every part at intervals. The large-scale event hosted at the national or international level requires patrolling services.
Crisis Management:
Often your safety and life are at risk when some unpredictable crises arise. This event security services company is fully prepared to tackle all sorts of crises. These professionals handle all situations (terrorist attacks, bad weather, strikes, etc.) on the spot.
Specialized Services:
Other than basic security services, these companies also offer specialized security services. Such services are offered after making a detailed security plan related to different event types. These security guards are trained about security breaches that can possibly happen at certain events. They are then hired by the event management team to control the event security
Importance of Event Security Services:
Have you ever noticed security guards at various events? What is the purpose of hiring? Why do events prefer professionals? Are professionals safer in actuality? All these questions' answer is hidden in the importance of event security services.
 Handling the security issues of an event must be the primary step while planning. Whatever event (corporate event, sports event, party, wedding, etc.), having tight security make sure attendees and facility are safe. The following are the importance of event security services
Handle crime:
Criminals feel safe stealing in large crowds. They steal valuable items and vent through bathrooms. It is easy to commit a crime when there is no tight security. These event security services companies monitor the whole event through cameras and special security guards and detect the crime on the spot and arrest the culprit. Whenever there is any disturbance in the crowd or they see any suspicious person the whole team gets alert.
Prevent Crime:
Hiring services from a well-reputed company prevents crooked folks to commit any crime. Security companies send trained guards with a proper team that focuses on all the places where there is the possibility of crime happening. Once the crime takes place the event will get ruined no matter thief gets caught. So these companies try their level best with the proper plan to avoid any crime or mishap during the event timing.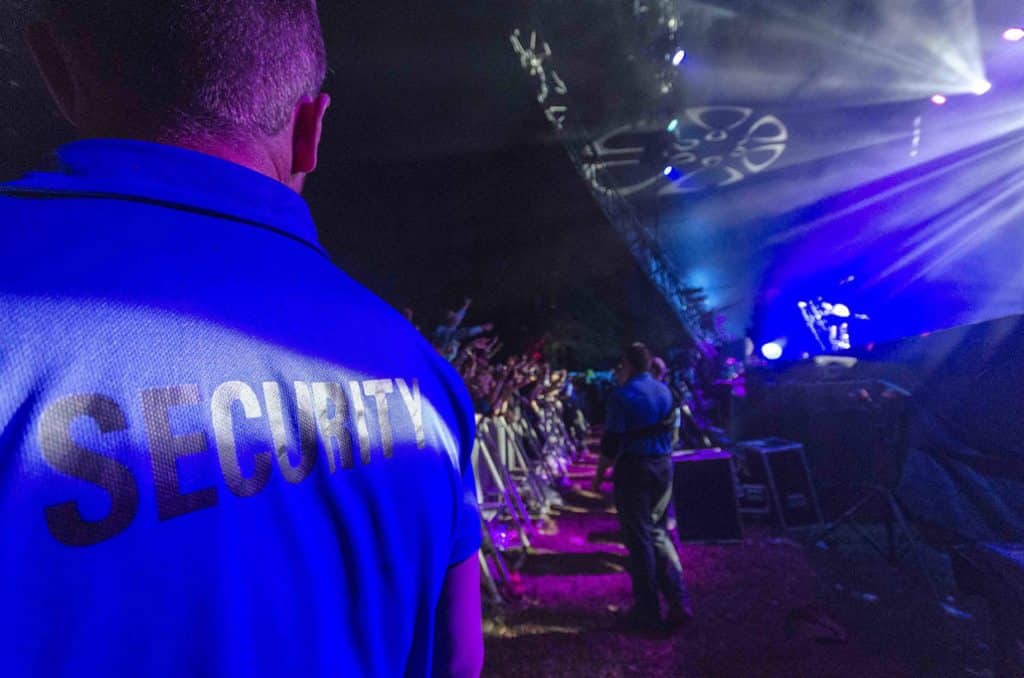 Guarding Parking:
Events organized at a large scale have separate parking to supervise. From the start till the end the security management team's part is to make sure the attendee and organizers park their vehicles in the designated area. Meanwhile, the organizer will have plenty of time to focus on the main event rather than pissing off who is parking wrong or right.
In the event premises, the security team prevents criminals and thieves from vandalizing and breaking into vehicles. They get help from law enforcement teams to arrest the suspect.
The security guards monitor and instantly respond to the alarm of any car. The number of guards covering the parking lot depends upon the size of the parking. If an international or national level event is organized more guards will have to be appointed. Whereas if the event is private and has a limited number of attendees two or three guards are enough.
Monitoring Entrance:
Events organized at a large scale may be a little tricky to managing track of the invited guests when a bunch of people enter at the same time. So it's better to give this task to the event security services company. These Security Company Edmonton send a guard with the list of guest who checks the invitation card and allow only invited persons to enter the event. They can also look after the registration lines and avoid individuals from cutting by yellow tapes, cones, and stanchions.
The guards not only checks the guest list but also scans the attendee with the latest instruments to check whether they have any illegal weapon or destructive material hidden under their clothes. The staff checks the belongings, bags, and vehicles for avoiding any mishaps on the event premises. The professionals hired by reputed companies discourage evil people to take any evil steps.
Control Crowd:
Alcohol is normally served in high-class private events. It is tricky to control an alcoholic crowd and the possibility of violence is high but the professionals know how to handle them. In case of any emergency during the event, it is the event management's responsibility to evacuate people without any hassle. The event security services include an organized evacuation plan made after a detailed study of entry and existing points. They arrive at the event with a plan on how to evacuate all attendees within no time in case of any emergency of fire or any other mishap.
In case any guest is creating any sort of blockage in the passage or the parking the guards remove them by requesting with respect. They make sure attendees don't stray into the VIP section or staff-only. On your demand, the security guards can give an attendee the exclusive experience they looked for.
Meet Venue Requirements:
Following the venue selected for the event security staff is hired. The staff fulfills all the venue requirements. It gives confidence to the event management team that security is in the hand of professionals so no need to worry about that. They just need to focus on the success of the event security is now a headache for the security team.
Professional Event Security Training:
There is always a mark difference between basic and professional. No matter how passionate your company staff is about giving security they can't handle the security like professionals. There is a possibility that the security your team provides is going well but what about any emergency? The professionals have the knowledge to cope with an emergency with ease. They get training regarding emergency preparedness, first aid, safety awareness, and drug awareness. They have abilities to observe conflict and hazard resolution techniques.

Cost-effective:
Different companies have different rules of cost. Some companies charge on hourly basics and some charge on the number of days. After looking at the advantages of hiring professional security services for an event the investment seems worthwhile but the key is to get linked with the right company.
Points to Consider While Selecting Event Security Service:
No doubt security companies are providing excellent services upon hiring. They take all your security-related worries and help you concentrate on the main context that is hosting the event with success. But before leaving security on the agencies make sure to:
Ask for a license from the company
Check whether the company provides services on professional basics
Their reputation is good in the related field
Guards hired are bonded and licensed
Read the companies reviews
Make sure the guards appointed are polite to the guests and the management team
Examine work history