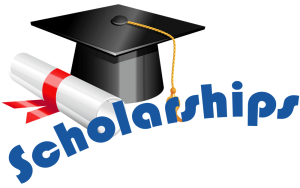 Central Protection Services supports scholarships and bursaries for students in Law Enforcement, Security Industry and related studies at post-secondary institutions, which are coordinated by the schools on behalf of the Company.
Supporting 25 scholarships, each year, our scholarships range from $750 to $2,500, and are awarded to full-time students on the basis of academic achievement and financial need.
Whether you're still thinking about which Law Enforcement/Security school to apply for, or are entering your 3rd year as an undergrad student, the reality of how much everything will cost can be crushing. While costs have risen, investing in your basic and passionate education should be a top priority. Fortunately, there are lots of scholarships and bursaries designed to help you – if you know where to look. Central Protection Services appreciates the valuable role that Alberta's post-secondary institutions play in preparing our young adults with the skills they need to not only build successful futures for themselves, but to build the future of our province.
Scholarships for Indigenous students
CPS's First Nations Scholarship Program awards 05 annual scholarships to First Nations employee's families across the province.
We accepts the request throughout the year contact us by our online contact us form.