Commercial Security Services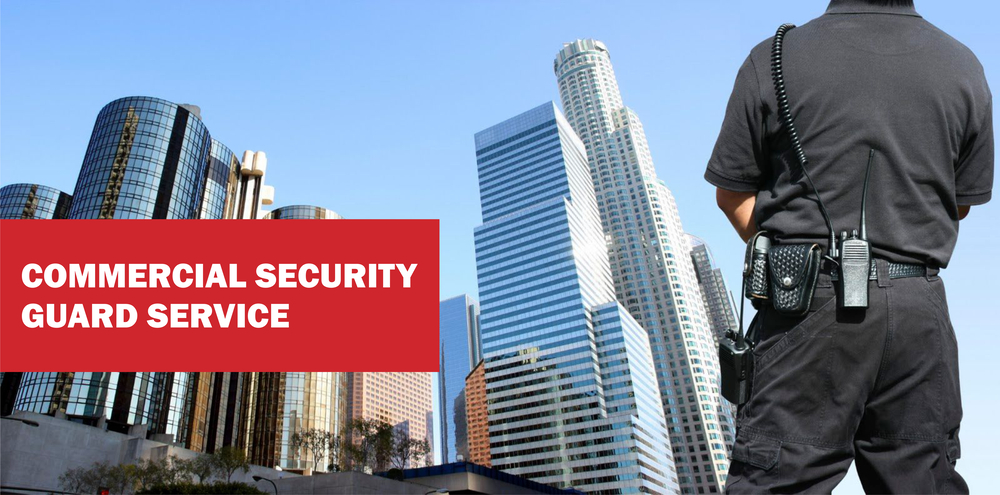 Commercial Security Services
The trend of the big and giant buildings has not only altered the shopping, living, and corporate outlook but also requires security monitoring services in Edmonton. Big malls and corporate buildings need to be under surveillance of security Alarm services and manual security guard services in Calgary. We at Central Protection Services offer you reliable and appropriate commercial security services in Calgary, Edmonton, Alberta Wide, Airdrie, and Fort Mcmurray. Our services include commercial security, residential security, and many more.
Reliable Security Services
We offer you commercial security guards for making a full-proof commercial space for investors, visitors, and staff members. We make your commercial area strong and concreted with security services Airdrie. Optimal Security Service for an Enclosed and Secured Commercial System. We offer you security alarm services and security monitoring services in a systematic manner. Our security services include:
Access Control
Access control systems are perfect for commercial buildings and setups resulting in an automated way to let authorized personnel in and out of the premises while visitors have to go through proper screening. Central Protection Services help you to achieve this through electronic upgradation of doors and elevators. Commercial security services can be customized to let businesses have entire control over the building or premises. Security guard services also have access to digital records of employees.
Commercial Security Alarms
We provide strong detection and security alarm services in Calgary that secure your valuable assets, including data and equipment with the latest technological gadgets as well as software. Commercial security alarm systems provide you remote access and regulator over critical features of opening/closing security reports with a valuable alarm system.
Video Surveillance
Central Protection Services provide businesses with an integrated security system designed to give a state-of-the-art digital video surveillance monitoring system. Our exceptional systems permit you to monitor your premises remotely or on a mobile device. Businesses rely us on for their security monitoring services for catching the minute detailing of unauthorized movement.
Fire Detection
Fire is a crucial element that can ruin a whole commercial building in no time. We provide our customers with commercial fire control systems for early detection of smoke, circuit breakdown, or any other fire-causing situation. Early detection and the alarming system make our commercial security guards alert for a quick and instant response. We have trained individuals who will help to safeguard human lives and build protection too. Our services also include Residential Security Services and annual fire alarm system upgradation and inspection.
Features of a Commercial Security Services Provider
Commercial security services in Calgary, Edmonton, Fort Mcmurray, Alberta-wide, and Airdrie are best catered at Central Protection services. We are offering unique features and services to complement every kind of commercial setting.
Independent and centralized security systems to enhance the overall encryption of the Buildings.
Restaurants and other such settings need to be supervised through security monitoring services in Edmonton to avoid internal theft or misuse of the place.
Malls and high-rise buildings require parking surveillance and employees in and out data management for a smooth as well as systematic system.

Central Protection Services include personalized technology services with reliable security systems integrated into your environment. We offer a highly trained and skillful team of security guard services to arrange every step of the process. We do environment inspection to system integration and installation for ongoing maintenance and future upgrades.
Get the systematic and Smarter Commercial Building
Central Protection Services manage and control your security systems using cutting-edge technologies for getting a centralized platform with video analytics and intelligence. Our security services transform your region into a sustainable, well-organized commercial building with integrated security as well as automation solutions that appeal to business investors to put on their assets. We offer:
Automate developments and reduce operating expenditures with remote temperature control, keyless access, video surveillance, and more.
Increase risk management and protect against harm with an automatic water leak or smoke detection to give an instant response for water shut-off.
Temperature sensor and video elevator surveillance for an encrypted and secured environment.
Central Protection Services is a vision to cater the society with highly integrated, advanced, and latest technological gadgets for an encrypted and secured commercial environment. We are offering commercial security guard services, commercial security alarm services, and security monitoring services for an excellent and superior experience for our customers related to business and commercial buildings, malls, and apartments. We take the lead to secure your commercial buildings and belongings from theft, vandalism, and any other unpleasant happenings or mishaps.
Our commercial security services include:
Mobile Patrolling
Fire alarm systems
System integrations
Lock and unlock service
Access Control
Video surveillance and Protection
We have years of experience in commercial security making us the ultimate choice for your security concerns.

24 Hour Emergency Response