EVENT SECURITY GUARD SERVICES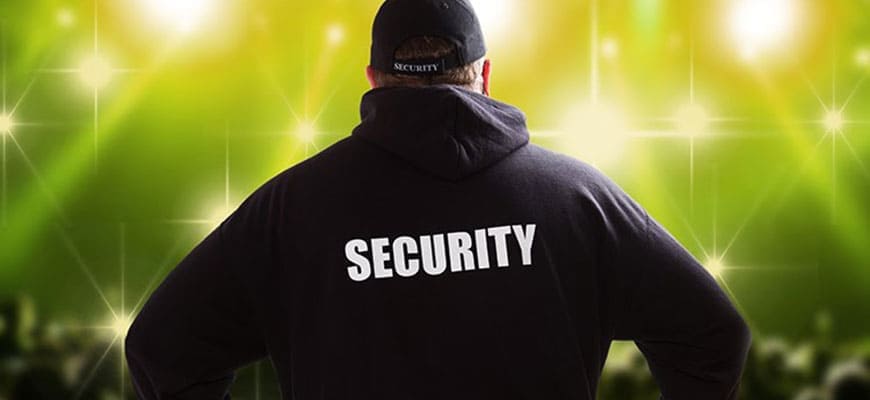 Central Protection is ready for Event Security Services Edmonton Canada. Whether you need to protect an exhibit or keep things under control at a rock concert, we have the staff to make sure your event goes the way you planned it. Our 5-star rating Crowd Control Management Services.
What kind of event are you holding? The needs of an art exhibit are quite different from the needs of a rock concert. From weddings to sporting events, fairs and festivals to dances and parties, convention to the concert—whatever the needs of your event, you need a security plan designed just for that event.
Event Security Services
Big exhibitions, tradeshows, fashion events, weddings, and other occasions with larger gatherings need to have event security services in Calgary. Maintaining event privacy is a tricky task but the right event security Airdrie helps you to execute your event planning successfully. Central Protection Services offer you event security in Edmonton to create and manage a well-planned event. Our security services at Fort Mcmurray include crowd management, parking plans, celebrity security management, fire watch security, and intricate mapping for in and out.
At Central Protection, we look at your event from multiple angles. During set-up, we establish controls to protect you from risk at this stage. The security needs change as you move into the live phase of your event. Then there is a tear-down. At each step, we personalize the security coverage so your event is as uneventful as possible. Whenever there is gathering at large scale the only thing we concern is the protection of the guests from any kind of wrong deed performed by any threatening group. To make sure the protection of your guests or your function there we also offer Hotel Security Guard Services Canada by Central Protection Services.
Central protection has provided security for a number of events throughout Alberta. These events include but are not limited to:
Political Events
Crowd Control
Sporting Events
Weddings
Fairs and Festivals
School Events
Fundraisers
Festivals
Business meetings
Development projects
Trade shows
Emergency fire and construction situations
Road closures
Rodeos
Each of our security guards receives special training emphasizing on the following critical skills:
Customer Service
Access Control
Crowd Control
Safety Consulting
Breathalyzer
Alcohol Management
Event Security Guard Services
Event Security Guard Services Cochrane provides you with great security guards, a professional surveillance system, instant response to panic situations, and crowd disruption management. We offer you event security services in Alberta Wide with affordability and efficient services. Our guards are professional, and competent, and give a quick response to unpleasant situations, crowdedness, and fire outbreaks. We manage your event security Canada for a reliable affair.

24 Hour Emergency Response