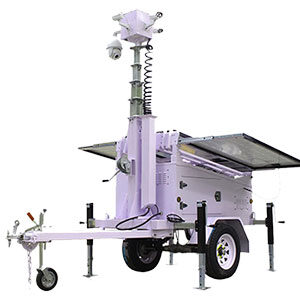 Virtual Guarding and Remote Video Surveillance Solution: For a really very long time, local authorities, companies, and homeowners are counting on physical security guards and passive security systems to guard urban areas and stop crime. the matter with this approach is that it's costly and unreliable. Guards can easily get tired and also the passive security systems will relay information after the crime has already taken place. If you're searching for a dependable Remote Video CCTV, please contact us immediately.

Urban Crime Prevention System: Virtual Guard has developed a singular urban crime prevention system that's proactive which will actively detect any intrusion within the monitored area. this may ensure security by preventing the crime from happening. Virtual Guard uses high-tech surveillance systems and interactive Command and Control Systems that are certified by leading testing laboratories further because the Israel defense force. This CCTV will monitor the world in real-time so as to catch perpetrators before they need the possibility to commit the crime.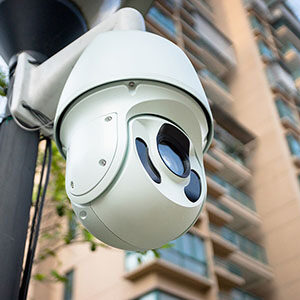 Security System Video Verification: The video monitoring service system uses prime quality video cameras that are utilized by the Department of Defense and therefore the Department of independent agency. The system uses a high-tech Using Remote CCTV Video Monitoring to Reduce False Alarms and False Dispatches| Fire Monitoring of Canada application that's motion-activated and is triggered whenever there's any suspicious activity. The personnel at the Command and center are going to be ready to detect and identify any intrusions through the live security video feeds and act accordingly. Since the image quality is incredibly clear, they're going to be ready to properly identify and verify the intruder. Video verification will reduce the possibilities of false alarms and any false alarm fees.
How Virtual Guard Helps With Urban Crime Prevention?: Supported the crime "hot spots" and high risk areas within your city or town, the Virtual Guard team will design and install the live video monitoring systems to fulfill the precise needs of this area. they'll obtain these demographics through your local enforcement officials, government agency leaders, and thru information gathered from each client.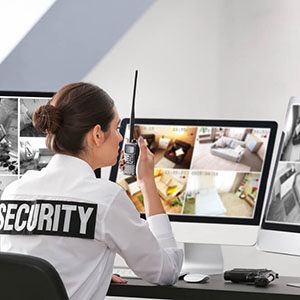 If you are looking for Virtual Guarding Solution give us Call at 1-888-401-9555 or send us email at info@centralprotection.ca
Is Virtual Guard's crime prevention system reliable?: Virtual Guard's security systems are both high-tech and high-quality. As a result, personnel at the Control and Command Center are able to efficiently identify and verify all activity within the geographic region. This reduces the risks and costs of false alarms or wrong identification in addition as assuring quick response times if verified alarms occur. CCTV Remote Monitoring Solutions – Eeco Services
The CCTV is capable of monitoring several crime "hot spots" simultaneously. Digital signals and alerts are transmitted to the center and back from any camera throughout the location, eliminating the necessity for personnel or guards that were once required to watch the situation. the delicate video monitoring equipment may be deployed over a large area where they're going to provide live feeds with none technical difficulties.
Residents of the urban community don't need to worry about job fatigue or staff illnesses of physical guards. With the Virtual Guard Security System, they'll have of mind knowing their estate or town is safe, secure, and under 24-hour surveillance on a daily basis of the week. Eliminating the requirement for several physical guards monitoring the location will give financial relief because the Virtual Guard system could be a significantly cheaper option for the community's crime prevention needs.