digital guard management system
Central Protection Services Mobile Patrol is a digital guard management system and guard tracking software that keeps our service honest and transparent. This system allows our clients and our management team to ensure that our services are being delivered as promised.
By having our guards scan the Mobile Patrol QR Code, NFC, Barcode checkpoints placed around your premises during their patrols, it lets us know that the service you are paying for is the service you are getting!. Our clients also get paperless (Go Green)digital guard management system
Mobile Petrol , Awesome Features
Watch tracking
Track your guards & watch their trail
Guard tour tracking
Ensure complete safety of your sites by scanning NCF tags at strategic places
Schedule status
Schedule guards on a single day to multiple and from 1 site to multiple
Panic alert
Solidarity guard's alert in case of emergency
Back-office management
Improve your productivity by using 100% automated processes for internal work.
Reporting
Easy reporting by Guards with pictures and text messages.
Dispatches
Dispatch a guard for immediate help.
Notifications
Post Order – Feature to convey a message to Guard On Duty.
QR Code Check
NFC + Barcode based Tours
Watch & Track
Tracking the punctuality of the guards in real-time. Watching the Live movement of the guards and tracking the real-time issues such as incomplete tours, unfinished job duties.
Travel Tools
GPS – Guard Tracking in real time and offline mode with dynamic map.
Post Order
Post Order – Feature to convey a message to Guard On Duty.
Dispatch
Dispatch a supervisor/guard to the Security Site for immediate help.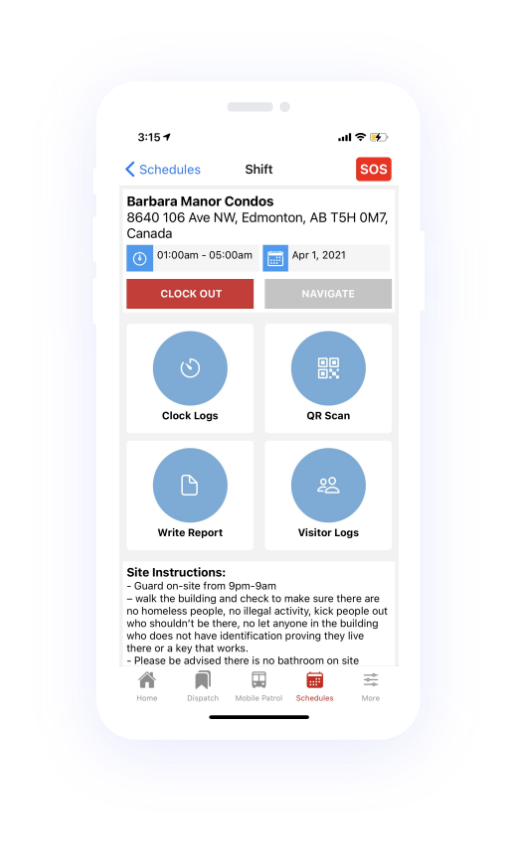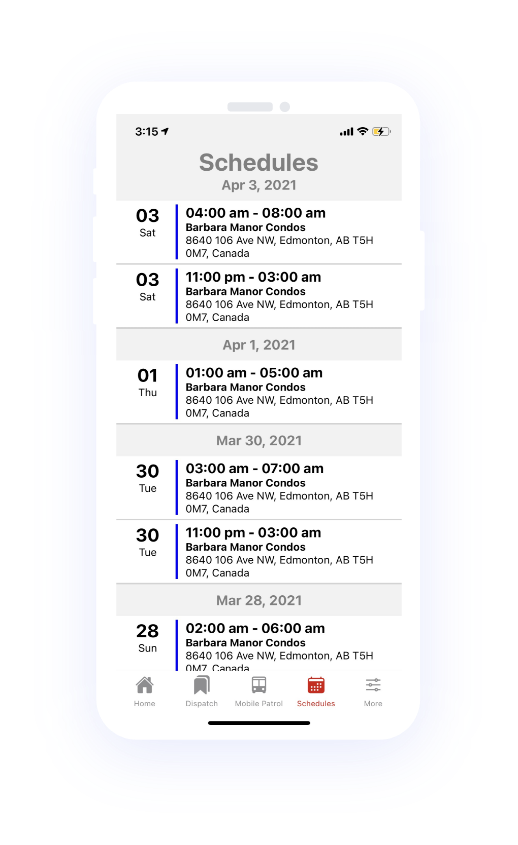 Schedule + Shifts
Hassle-free Scheduling
Visibility of "Open shifts" to specific guards.
Color codes & Symbols to View continual Progress
User- friendly Calendar views
Automated user experience
Back-Office Management
Record keeping & employee performance tracking for reviews or incentives Paperless process with reminders.
Access Guard Timesheet for quick and easy Payroll
Access Site Invoices anywhere, anytime via mobile or web platform.
Reports automatically emailed to clients after manager's approval
Go Green – Everything stored electronically on Cloud