Precious metals have a special place in human society; people love to wear gold, platinum, and silver for a luxurious lifestyle. Copper is a precious metal too and has high usage in the construction industry for good insulation. Copper wires are installed for electrical wiring in the buildings, winding in the ACs, and other intricate uses. We such a huge usage, copper is an important part of construction sites and you need Construction site security guards to protect them from thefts. Being a bit more expensive than the other metals like iron, nickel, and aluminum used in the construction industry; there are more chances of copper wire theft.
Only in US and Canada the annual copper theft from the construction sites is approximately 1 Billion dollars giving a huge setback to the industry. Here comes the need for a construction site security guard company that can make the place secure and safe. Central Protection is a Canadian-based security guard company offering its services for larger vicinity in the GTA.
How a Construction site security guard company can help with copper theft?
Whatever the reason is behind the construction site copper theft; a well-trained security guard staff can make it reduce to a great extent. Thieves found it easy to rip off the copper wires from the plastic coverings when there is no one around on the construction site. Many drug adductors need to fulfill their intake and when finding no money for the arrangement, mostly go for copper wire theft on construction sites. Construction Site Security Guard Companies have various ways of surveillance and techniques to control copper theft. Construction site copper theft safety needs proper precautionary measures with multiple protection tactics to reduce it.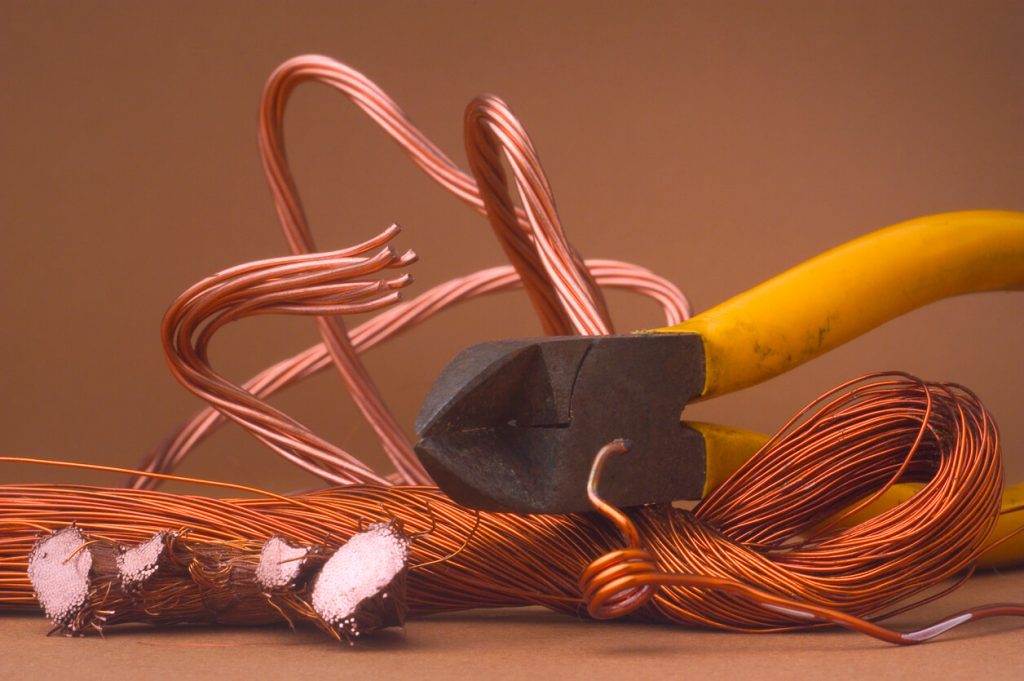 Precautionary Measures for Copper Theft Safety
Considering copper theft as a real problem makes the first step in protecting your society especially construction sites from copper theft, other measures can be taken to avoid this growing problem.
Deceive with Copper turned black painted
Although deceiving is unethical but doing it to protect from thieves is an intelligent step. Coat your copper components with black paint to deter copper thieves to go for it. A Construction Sites security guard company does it perfectly for you; whether the copper components are partially installed or available as the raw material. This won't let the thieves know about the copper placements thus minimizing the chances of copper theft.
Fence & Barrier Protection
Maintain the copper raw material safety and protection by investing a little in the fencing and barrier formation around the construction site. The Best Construction Security Guard company offers you a reliable way of covering your construction space with electrical wires or metal fencing to avoid being the potential target of thieves. The value of copper in commercial and construction air conditioners is worth the investment for their safety with fencing. Securing all the perimeters by fixing fences with barbed or electric wire to make sure the movement is monitored and stopped.
Alert with the Alarm System
The installation of an alarm system makes a panic situation for the copper components thieves. The alarm system is installed in a way to get alert on minute movements around the material. The alarm system is set for night times and holidays when no worker is available on the construction site. In the case of installed AC units, the alarm will start once the heating or cooling system is stopped. Copper Construction Site Theft Canada is secured with alarm system installation to reduce loss.
Surveillance with CCTV Cameras
CCTV surveillance for construction sites is not only a way to make copper theft unapproachable but also helps in case the thieves have stolen the copper or any other worthy thing on off days. Security guard company for constriction site helps you to get the CCTV installation around the area. CCTV footage can help to recover the stolen materials from the thieves by true identification.
Avoid increased Inventory for copper wires
Copper being a precious metal is always the target of thieves and drug adductors. Moreover, they found construction site copper theft easily vulnerable. Managing the order for the number of copper wires and raw material in such a way that you don't need it to store for more than 1 week. Try to ask for the delivery when the actual installation work starts related to the copper wires. It can be best to avoid copper theft risks and make your construction site a secure place.
Proper lighting setup for night supervision
Darkness gives a high edge to the copper theft construction site making it difficult for the companies to bear a huge loss. Add more lights at night time, especially to the sensitive areas where inventory is managed. The addition of heavy light makes the thief's movement impossible or at least visible to the Construction Site Security Guard to catch them. Investing in lights is a better way to secure your construction site from copper theft.
Alertness & Placards
Clearly mention the security strategy on placards and signs boards to make it a NO GO area for any unauthorized person. Copper theft can be reduced to an extent with this; as thieves won't jump in for the of getting caught on the CCTV footage and Video surveillance. This is a much-recommended protection measure from the construction site security guard company for preventing a non-desirable copper loss.
Seal the building access
Completely secure and seal the construction site for only one in and out a route to avoid any unwanted activity related to copper theft from the employees. Any suspicious activity can be clearly figured out if all the other gates are sealed. Construction Site Security Company help in installing deadbolts and gate locks as well as sealed window coverings. Thieves can find hidden places to try entering a construction building. Cut the access with a fine and finished entrance by cleaning trees, scaffolding, roofs, dumpsters, and other humps of materials that could aid them in getting in. Clear the scrap side by side when you don't need them anymore.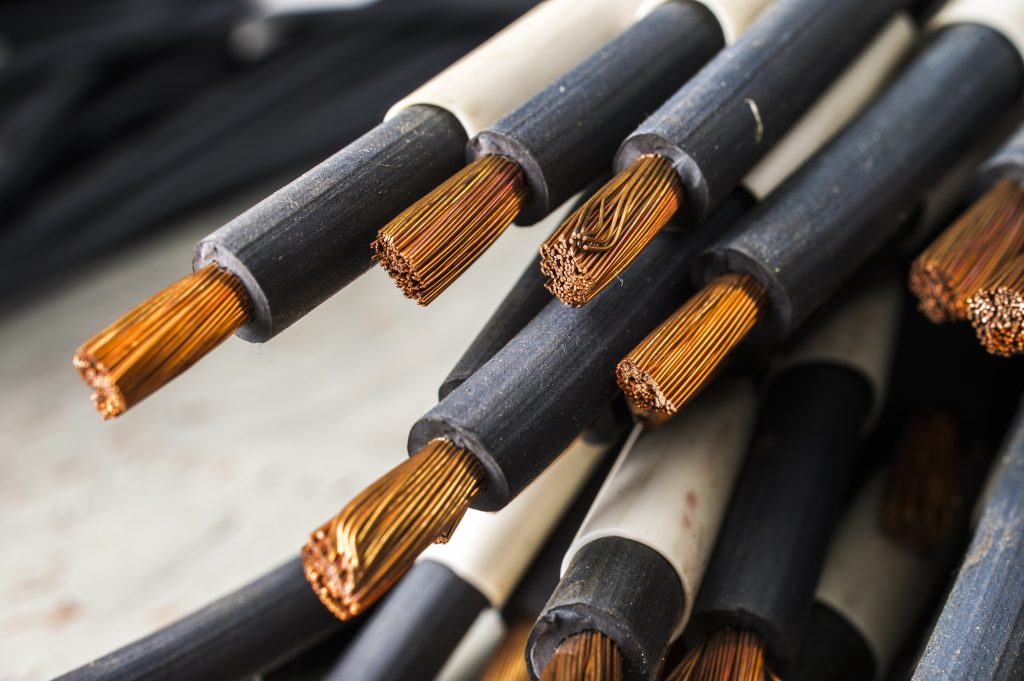 Mark Copper Supplies with Company name
Most construction site owners select to mark the copper supplies with their company name to avoid theft and easy recognition upon theft recovery. It's the best tactic that can alert criminals and drug adductors. It is difficult to sell the personal property of any company and nobody can touch it without consent. Construction companies mark copper wires and other raw materials with their name using hard-to-remove decals, paint, and engraving equipment.
Record for the inventories
A well-planned and maintained construction site has all the detailed records of the copper wire and other raw materials required on your construction site. Daily inventory cross-check enables zero theft and controlled supervision won't allow any dishonest employee to steal. Keeping the record will help stop trespassers and thieves to steal the copper wires. With appropriate records of the copper components on your construction site, you can easily ask for a police report and make it perplexing for the criminals to sell your inventory.
Hire Trained Security Officers
With all the protective measures you are still lacking in maintaining the construction site's surveillance; then you might need additional protection to hire competent security guards for construction site security. Central Protection offers you a vigilant guard staff, to control all undesirable situations. They are armed with advanced weapons to better deal with criminals.
Approximately 70% of copper theft takes place on weekends or night times when places are mostly empty. Knowing the increased risk of theft during times can significantly reduce the probability of copper being stolen. Hiring security staff or personnel to monitor your warehouse facility can significantly reduce the risks of serious loss.
Consult with construction site security companies in Canada
If you are looking for a construction site security guard company for your bigger construction areas possessing a lot of copper and other valuable raw materials, then Central Protection is recommended for a better approach. We have a team of experts to create the best security plans to manage all theft and damage. Besides offering security guards, they also Install Surveillance Systems, alarm systems, mobile patrols, and other vital measures to save your construction site. Central Protection help in reducing the theft of copper which leads to a great loss and obliteration for construction site owners. The company helps to make your construction site less vulnerable to thieves. Enabling you whether you have a small or big construction site with a customized security solution.