Do you love to meet friends and gather for a party? Or events like marriage, birthdays, fashion shows, and others with huge crowd fascinates you in an enchanting style? It's human nature of sharing fun and happy moments with zeal & zest. Any unpleasant mishap can turn these memorable times into destructive nightmares. Make your parties and Event security and safe with security services for making them free of theft, fire, and other crowd control as well as organizational issues.
Event security Toronto is an essential thing for a perfectly planned party or event. A good security team like Central Protection will help reduce the risk of harm to the venue and doesn't cost you after the event plan. Event security guard duties include crowd control, seat management, traffic diversions, and emergency fire & construction disaster. There are many more reasons to hire an event security Vancouver for seamless and smooth execution of your event planned.
Reason for engaging party or event security planners
There might be many more reasons to select an event security company in Canada for smooth and stress-free event management. However, the most important aspects of handling the event or party include: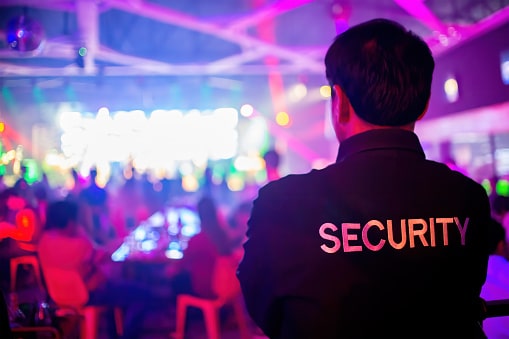 Event plan and Layout
A large event must be planned well with proper sittings, in and out tracks, & evacuation routes. Central Protection Canada offers customized and systematic event planning with years of expertise in the field. Fully equipped with the latest technologies and event management allows for saving lives, assets, and property. Making it more appropriate with
Vehicle registration
Parking slots are designated for attendees, event staff & VIPs.
Screening and Invite cards for managing crowd
Tags and Badges for Identifications
Venue & Location Selection
Event security Canada can certainly be good if you select the area, venue, or location according to the guest list and event type. A small gathering can be handled anywhere within the city. However, huge crowds need to be organized in open spaces and a little far from the center point to avoid traffic congestion, overcrowded people, and event ruining.
Control the Crowd Carefully
The crowd can disrupt anytime in an event; the crowd disruption can occur at entrance gates, line systems, and stampedes. A well-trained Event Security Company can foresee the situation and plan accordingly to draw the crowd smoothly. Giving alternative gate locations, traffic diversion, and gate closing times should be well-explained by the security authorities to avoid the crowd for last-moment entry junctions.
Scanning and checking of attendees
Party and event security are trained and build up the scanning booths and metal detectors to get any suspicious things like guns, knives, alcohol, or other weapons. Toxic guests are filtered for no entry to maintain the security and rhythm of the party. Events like fashion shows and political addresses need more scanning as the attendees could be anyone.
The correct type of security
What specific event or party have you organized? You need to understand the exact category for your event security. If it's all of your known persons then you need the security of managing them in a good way but if it's a corporate event, then managing comes with safety also. Select the right from rigorous to best managers.
Event Security Count
The more the number of attendees; the more you need the security personnel to manage the crowd and move the event forward in a good way. Security for events relies on numbers and Central Protection Canada recommends 1 guard for every 15 persons to make a sound and strong event security.
Escort the way
Midnight event endings might not be comfortable for some guests with kids or oldies so Security guards for events have to escort them. Guiding and making them comfortable is a perfect reason to hire an event security company for your guest's peace of mind. Guards guide them to parking or offer valet services for a stress-free event end.
Reduce the fuss
Extreme situations like violence, shooting, or crowd disruption due to any reason need quick action from the security guards. Event security Calgary staff is well-trained to manage the fuss in a commendable way to minimize causalities, injuries, and commotions. Guard security company helps in the investigation of the events with surveillance cameras and eye-witnesses.
What's In that's Out
Make a fully secure event with interior and exterior surveillance with CCTV cameras and catch instantly anything fishy. Security Protection Services in Canada requires fully active and strong personnel with eagle eyes to figure out any suspicious activities. Getting the criminal or violent person in the crowd needs to be addressed by security guards.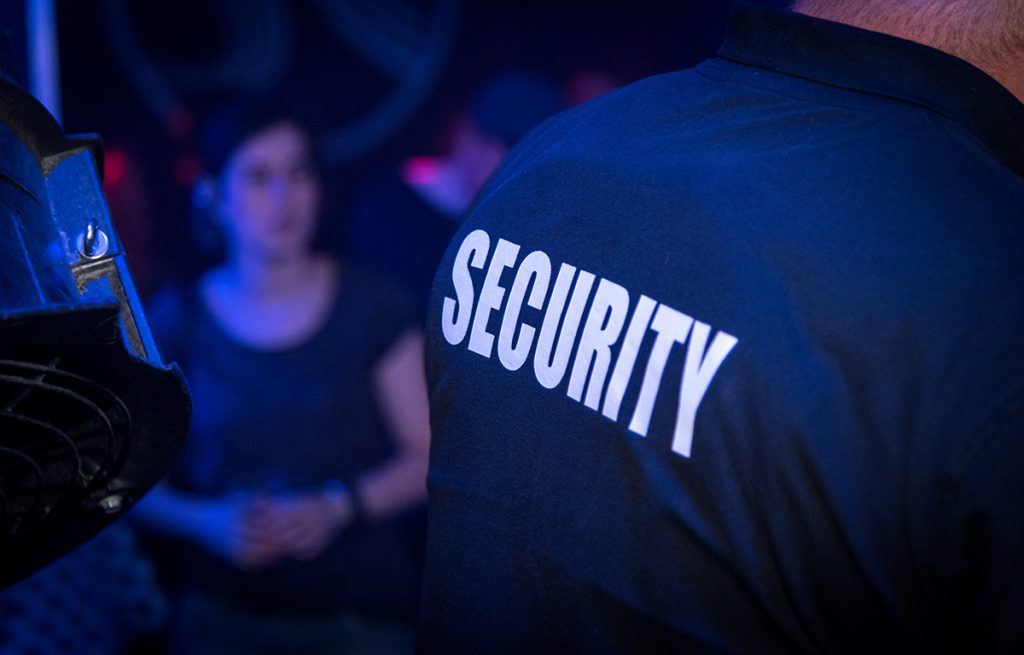 Peace and Positive Gesture
The first and the last major concern of any security guard company in Canada is to make any event or party successful; it's achievable and many times work out in a smooth manner. But what if uncertainty occurs? The main thing is to relieve your guests in terms of security, safety, and overall crowd experience. Get the attendees to interact and always remember the event because of an event security company.
Final Thoughts
Safety and security are major concerns in common lives nowadays but when it comes to events or party is needed to be done more carefully. Central Protection Canada is a security guard company providing security for every type of occasion, building, or other setting. We offer diverse security duties from political events to sports events or buildings to hotels all at an affordable price. We never compromise on services and have fully firmed personnel to manage stuff for you.
Central Protection believes in protecting the events, happenings, and buildings to protect society from harm. Our 24/7 support, and instant and quick actions will surely make a perfect protective barrier to your assets. Our staff have the training and are assigned individual responsibilities to work as an efficient team. Get facilitated with our security guard services and have peace of mind to enjoy and concentrate on guests. Contact centralprotection.ca for more details.