Ethics in Law Enforcement | Central Protection and Security Guard Services
Overview
What You Will Learn?
Career Opportunity
Overview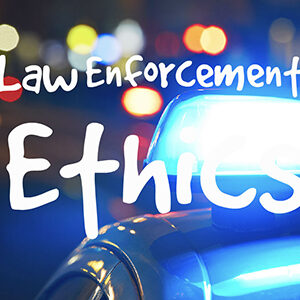 1. The topic of ethics has always been a central feature in police academy training. Recruits throughout the ages have been introduced to core values of the law enforcement profession, including duty, honor, loyalty, public order, justice, protection, and integrity. They become steeped in the time-honored words of the Law Enforcement Code of Ethics adopted at the 64th Annual IACP Conference and Exposition in 1957 and the sacred Oath of Honor
2. Ethics training in law enforcement became a particular priority in the mid-1990s, when the IACP established an Ad Hoc Committee on Police Image and Ethics. The committee acknowledged that increased litigation alleging police misconduct, problems with the public's perception of police, and personal distress among officers required enhanced ethics training. Based upon a needs assessment conducted by an independent consultant, the IACP offered several recommendations, including providing job-specific ethics instruction for all ranks and throughout an officer's career; improving instructional content by incorporating decision-making models, discussing values, and employing critical thinking exercises; and developing appropriate training utilizing adult-learning models. Also, in 1996, community leaders, police chiefs, and officers met in Washington, DC, at the National Symposium on Police Integrity to address ethics issues. The symposium recommended a national workshop facilitated by representatives from law enforcement leadership programs develop an ethics curriculum for training programs for both pre-service recruits and in-service officers.
What You Will Learn?
Career Opportunity