Do you believe that your buildings, belongings, assets, and other valuable goods are safe? If they are or aren't; what could be the effective way to do that? Surely! A security services company could be a better companion for this.  Hiring a security company is the need of time, from big industrial projects to residential apartment buildings all require it. The best security company must possess energetic security guards, the latest technological gadgets, alarm systems, and access control for a well- sealed and encrypted premises.
Security is a major concern these days not only in Canada but all over the world. The inflation rate going high, and people are getting to indulge in illegal activities. Home robbery, bank robbery, theft, and other such issues are common now. However, hiring the wrong security company for protecting your premises could be a tough decision and can result in great losses. If you are looking for a home Security Company Edmonton, Alberta Wide, Fort Mcmurray, and allied regions then Central Protection Services is the right platform.
What Are the Disadvantages of Hiring the Wrong Security Company?
Security services companies have tailored and reliable solutions for the security concerns related to your residential, commercial, construction projects, and warehouse projects. However, the wrong security companies ruin the premises and the chances of theft increase resulting in a loss.
Great chances of vandalism, theft, property disruption, construction copper theft, and many more.
Lack of security gives confidence to muggers, burglars, and thieves to easily jump into the premises.
The unavailability of the alarm system and alertness response can cause great destruction.
Access control management with poor identification also leaves a loophole in the security services.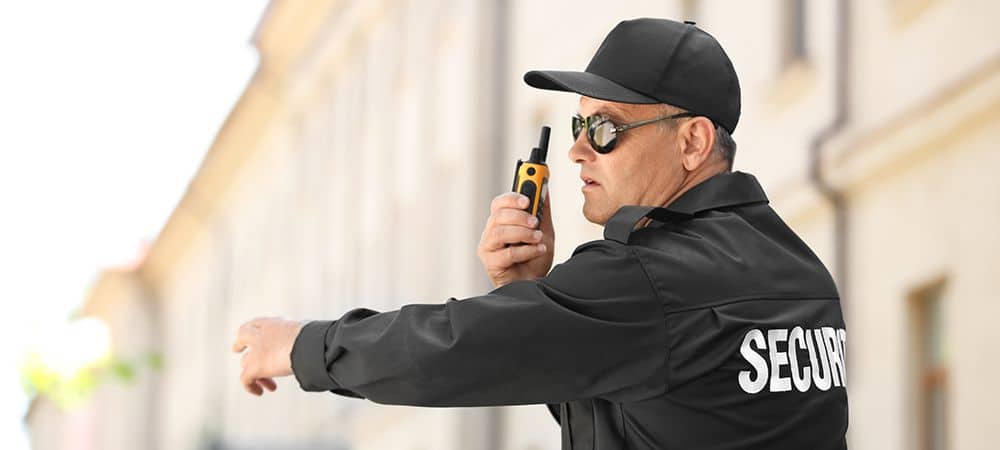 Mistakes to Avoid when Hiring a Security Company
With the above and many other reasons, you need to avoid security guard companies lacking these facilities.
A company without a tailored Solution
Be cautious of security services companies if they cannot offer you particular security requirements and deviate from the original requirements. The alternative service might not be suitable. Thus, the specific and tailored solution-providing company is the right one for you, and never mistake hiring one with fake services with additive expenditures. It's a myth that security is the one-size fit solution for all kinds of premises and projects.
A company without the preventive measures
Prevention is better than cure implies the same to security needs. Avoiding a security company without proper preventive measures can help you reduce disasters. A proper security guard company with assess your premises and offer customized crime control protection.  If they focus on forceful security, there won't be any peace of mind and may result against the rules of potential lawsuits.
Avoid security companies without uniforms
Uniforms last an impression on your business and give thieves a clear idea about the presence of security guard personnel. You can avoid hiring a security services company with plain dresses. Depending on the security duty, the guard can wear polos, suits, police-style uniforms, and ties.
A company without reviews
Confirm the reputation of the security company before hiring them. Check for a company that has established firm reviews that are opted for or familiar with the security services in the respective region. Check for positive feedback from customers and get an idea of the quality of work.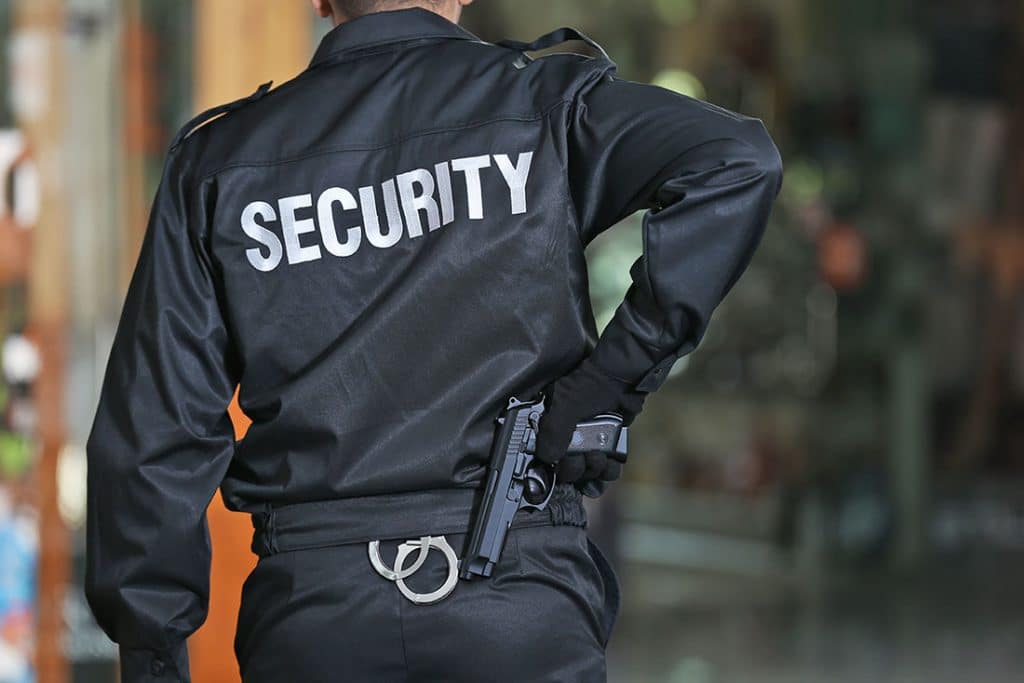 A company without a license
Investigate the insurance coverage and local licensing of security services companies in your region. Hire authorized, legal, and licensed security services for your business. Furthermore, know about insurance so you are safe if something ever occurs.
A company with the lowest bid
Less might not be more in quality. Good security needs more spending of money. Though it appears that you can save money by hiring with the most reasonable firm, skimping on experienced guards may result in costing you more by offering inadequate protection and lower peace of mind.
A company with no backup unit
If you hire a guard and the agency doesn't have the back line if the guard misses a shift; this could be a total panic condition for your business circle. A reliable backup team is always a must to avoid any inconvenience and the security services company will never leave you climbing for security.
A company without goals
Notify the Security Guard Company Edmonton of the categories of protection you require right at the very start. A good security squad will report the needs of your business first. Do not ever blindly follow good reviews or relax for companies that offer non-realistic solutions.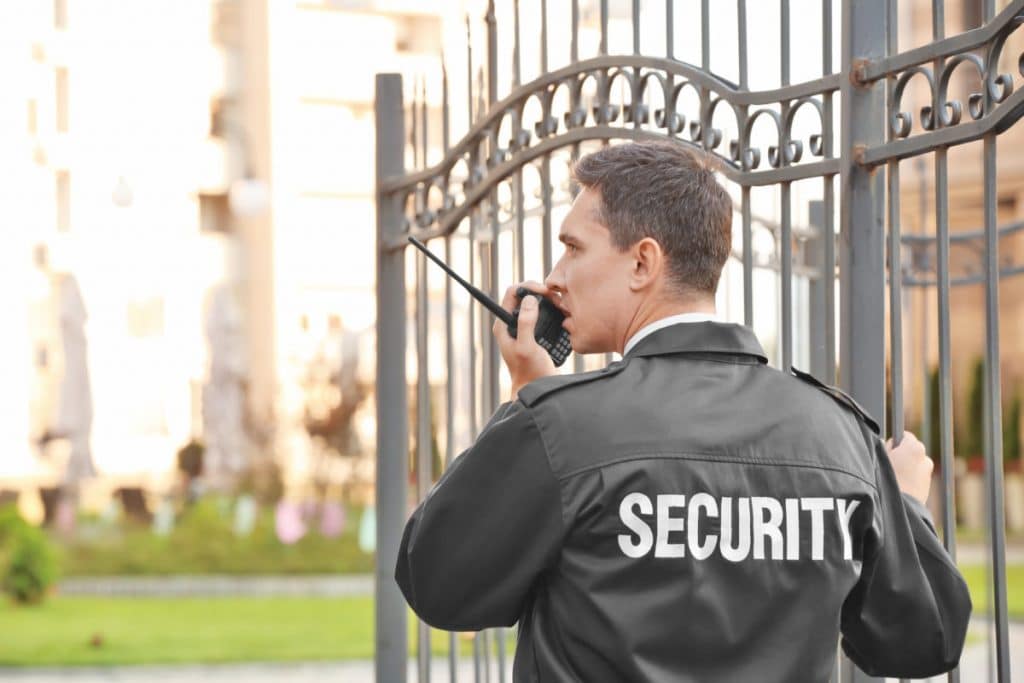 A company out of the region
Never hire a company that doesn't exist in the region and hasn't had the experience of serving the region your business is in. Because these conditions can lead to catastrophic conditions being unable to perform the duties.
A company third-party outsourcing
Always use direct resources for your security needs and concerns. Whether it be business, commercial, or residential security needs; a proper company should be hired for safety concerns. Avoid outsourcing from a third party because it lacks unauthenticity and fails to give good security services. Above mentioned points must be avoided while hiring a security services company as these can save you from losing money, time, and assets. CPS is a Canadian-based security services company offering customized and tailored solutions for your security concerns. Whether it be a construction site, fire watch, event, hospital, bank, retail, or any other kind of commercial as well as residential security; we have tailored security services. We offer armed and unarmed guards that can be uniformed according to business needs. Know your requirements and get a quote from us. We have been offering services in Edmonton, Alberta-wide, Fort Mcmurray, and other allied regions for superior services.