Life isn't colorful if the routine goes the same and a change is always needed for a fresh start. Wondering!!! How you can bring a change in your life and freshen up your mind? Events in life have a large influence on changing your mind, celebrating happiness, and enjoying to the fullest. Events like marriages, seminars, birthdays, concerts and others need proper security for smooth and calm events happenings. Recently, many terrorist attacks, bombings, and firing incidents have changed people's minds to visit public events. Event security Company services are now being opted to gain people's trust and interest. Moreover, event security in Edmonton has brought confidence in people to go out for concerts and other personal, or corporate events.
What Do Event Security Guard Companies Do for Your Event Plans?
Event security services near me are no more difficult as Central Protection services is offering its services to different regions including Edmonton, Calgary, Fort Mcmurray, Alberta Wide, Airdrie, and other allied areas. If you are looking for event security guards for your next event plans; here are a few recommendations:
Look for uniform event security guard companies that have proper dress codes and numbering for much-sophisticated event management.
Private event security like marriages, birthdays, and engagements also hire a security guard for events when the crowd is large. Consequently, armed guards are placed at the entrance & exit gates.
Corporate events like seminars and business annual events also need to monitor the guest lists as well as the crowd for a superior experience for the attendees.
Event security companies for Security Protection Services must have guards and strong technological gadgets for making encrypted in and out of the event premises.
8 Tips to Keep Your Attendees Safe with event security services near me
Arranging an event could be a headache but the medicine to this is to hire security services for the event. Here are a few tips that can help you arrange a stressful event for personal and professional plans. This will keep your attendees safe and secure & gives you peace of mind.
Select the proper Venue
The first consideration before planning an event is the Venue decision. This need to understand a few things beforehand:
Approx. a number of attendees that will be at the event.
The venue should have proper in and out for the flow of traffic.
The surroundings should be compatible with the events like concerts the venue should be away from the communities.
Areas with low crime rates and safety on the way should also be considered.
Check if the venue has security staff or if you have to arrange it on your own.
The venue should have excellent surveillance systems and proper escape planning in case of panic situations.
Crowd Management
The most crucial part to organize an event is managing the crowd in an effective way. Especially, starting and ending times are the most crucial ones because there gets a chance for mismanagement regarding the traffic plans, screening at the entry point & others. event security guard companies make sure that the crowd is calm and contented at all points during the event. Geo-tagging of the attendees makes it easier to track the attendees and manage the crowd.
Digital check-ins
QR codes and digital check-ins will streamline the process by rejecting the attendees with fake passes. Manual check-ins and long queues are outdated now. Digitalizing your event security needs less manpower and security guards with more systematic crowd management. It also helps in making an accurate and dependable database of the attendees for the event, reducing the risks of terror. QR codes and check-ins are secured by a digital password. An event security company will help you manage the track with zero tolerance for unauthorized members at the venue.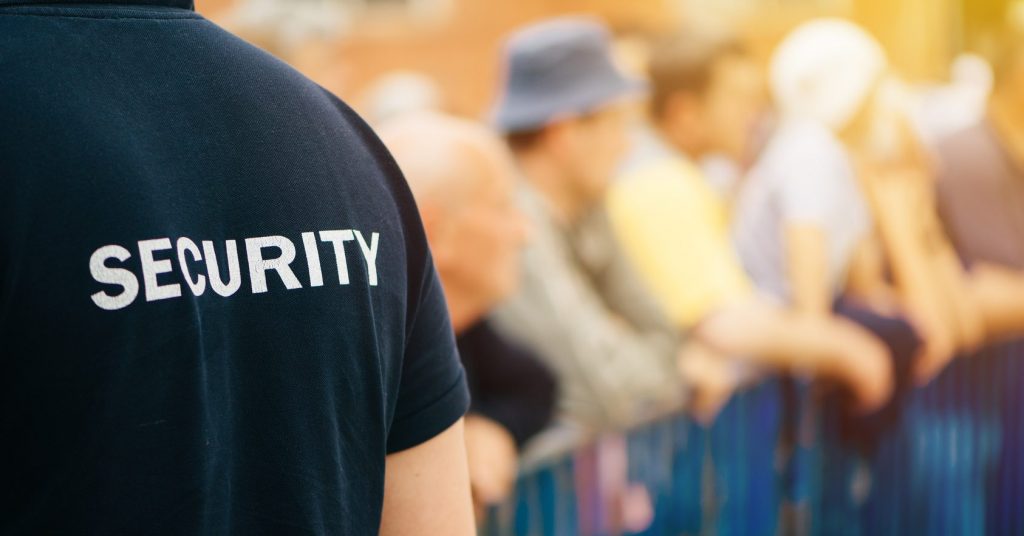 Surveillance
Although manual and digital check-ins play an efficient role in event security management, there are still dirty minds that find other ways to get in. Proper surveillance is needed to control the premises with CCTV installations. Every corner of the venue is supervised with CCTV cameras for digital surveillance. Additional, drones are tech tools that can be employed for event security purposes. Drones offer a bird-eye view of the complete venue and are an appropriate option for significant big-budget events.
Expert Event Security Services Company
Most locations for events require security arrangements for better event management. It is always better to hire an Event Security Services company to better deal with all the planning and executions for the event. A security company can give you a solid plan prepared at hand and give a security briefing to organizers before the event.
Set detailed guidelines for luggage checking hostages and secure both interior and exterior factors of the venue. A trained security squad equipped to lessen risk and accomplish any such condition is always a good deal.
Cybersecurity
For a big event with digital plans and targets; not only the physical threats need to be addressed but also the event cybersecurity security risks must be dealt with great accuracy.  As an event security company, it has to take some pace to defend your guests' data, devices, and identities. From safeguarding and encrypting the password for Wi-Fi service to managing the digital registration materials for fully proofed events. The hackers might try to carry plans from your data or misuse the information of any attendee. But, a proper event security company has IT experts for disgracing malicious activities for better event happenings.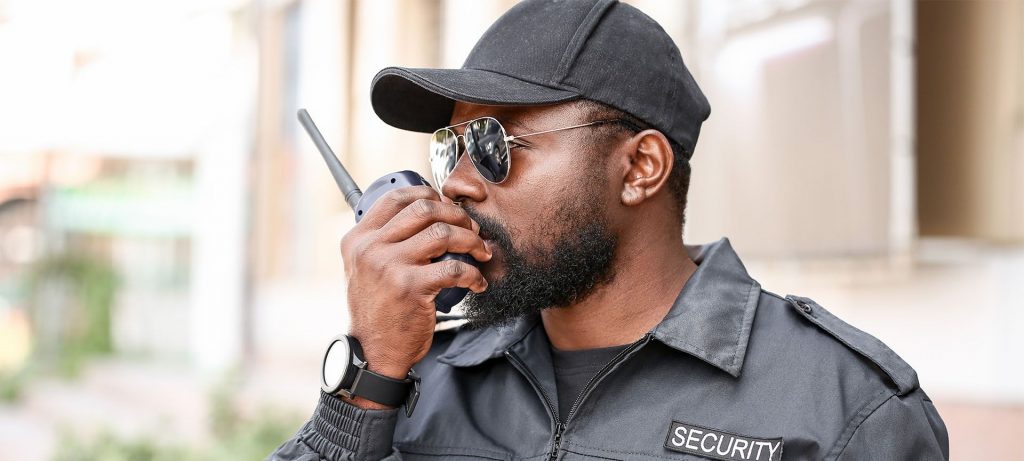 Develop an Emergency Plan
An event security service company needs to create an emergency plan. The main purpose of the design is to make an escape that will enact in the event of a disaster.
The strategy should include…
Active plan to handle a shooter.
Diverse ways to mass vacate the event.
The scenes of safe rooms or areas.
Where the workforce should gather during an emergency.
How event staff will connect during an emergency.
Signage and notices for guests concerning how to respond.
Screening Staff
Last but not the least; it is significant to carefully examine everyone who is on the security team. Screen out the ones with malicious intentions. Background checks to assess the performances and intentions towards the duty. Central Protection Services have a clear database for all of its security guards and IT experts for performing extraordinary good for your event.