We are in an era of anomalous population growth. There is a drastic increase in the population with every passing year. More people mean a rise in demand for water, food, healthcare, energy, transportation, and many others. To accommodate this population we required the construction Sites of more houses and buildings.
What is construction?
Whenever we see anything being built, it is said that it is renovated or under-constructed. The process of build is not just limited to building, it includes all the steps from site selection to the final inspection. The process is complicated and long, and requires the organization of multiple contractors, dangerous and expensive equipment, and a vast building site, satisfying the owner of the land and managing the time. Besides all, it's the responsibility of the construction company to keep the construction things safe from any kind of theft or burglary.
For the safety of construction sites, the relative department looks for construction site security companies to provide them with security guards. The contact with these construction security guards keeps you relaxed about any theft at the time of night. These construction security companies provide you with the facility of both residential construction site security and commercial construction site security.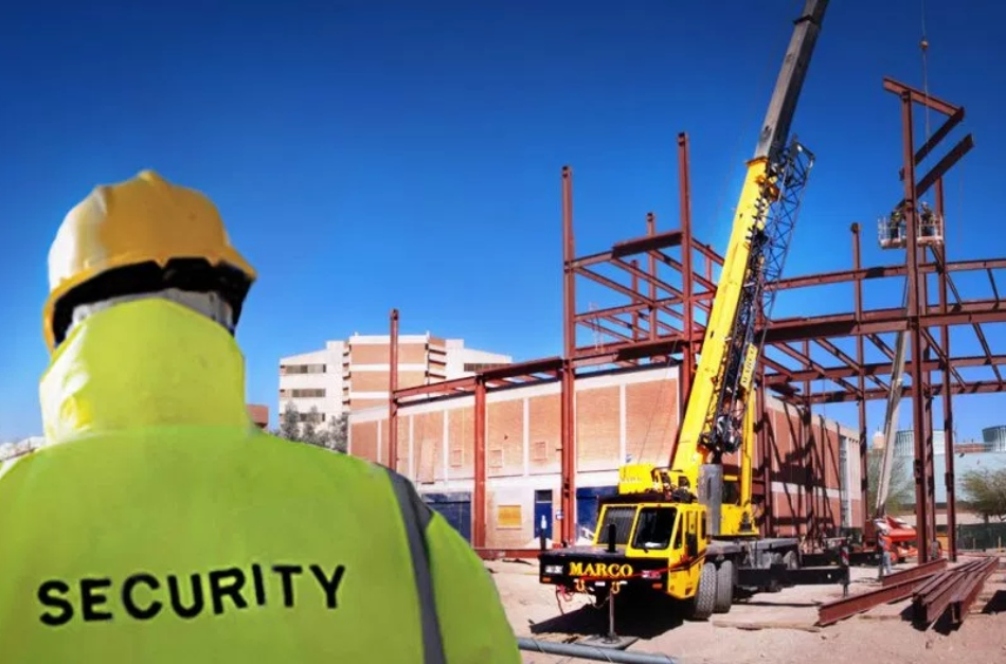 Why construction sites security is essential:
Sadly, the security of construction sites are important due to theft and vandalism. Reputable construction companies accept the fact that supervision and security of the construction site is a part of their responsibility even at night time or on an off day otherwise they will have to bear an increase in the cost. Especially in the last phase of the construction project when all the expensive equipment and material is present on the site.
These vandalism and theft cases on the construction site not only affect the cost but also cause interruptions in work and delays which means the assigned construction project will be completed late than the estimated time. All these consequences can be prevented with the hiring of compatible construction site security.
Every site is unique and demands different safety measures. These security measures are not just associated with the location of the site but also the number of people having access to the side and the support they give to the security. It is vital to figure out the weaknesses and how to shield them
How construction sites security companies shield the site:
The security companies work normally during the day time. The material and equipment used by these companies are expensive. If we don't guard the site at night time or on an off day anyone who gets a chance can steal valuable items from the site. The absence of a construction site security guard will not only welcome professional thieves and vandals' but also random passing by person with greedy intentions can steal anything or sometimes mischief kids can cause damage to the site just for fun purposes. So construction site companies must look for construction site security companies to hire construction site security guards.
Listed below are the points to consider for securing the site security:
Preventing vandalism and theft is a merger of three various factors: technology, people, and the process. There are a lot of technical resources that assist you in maintaining security. However. If there is no help or support from the side of the contractor, or subcontractor then the security technology will have little effectiveness. So make sure every person available on the site plays his role well on the security end. Corporate is the key that makes your site safe and secure with the presence of a security guard and security technology.
Now the question arises of how to involve contractors and subcontractors to actively corporate with the construction site security. Both parties will cooperate with the security authority if they get the point of how they will add value to them. Openly communicate to them that any kind of theft or vandalism will not only affect the owner but will also cause a delay in their project which they have to bear. Make sure everyone working on the site follow all security measures suggested by the construction site security company.
Security measures and equipment's accurate installation are as important as their presence. For instance, if you install the fence all over the boundary to protect your construction site but if they are installed inaccurately they can't be helpful.
So here comes the need for professionals who not only knows about security measure but also how to optimally use them. The construction site security company not only apply security measure but also provides you with a construction site security guard. The construction security guard job not only includes sitting on a chair and enjoying the outside view. Their duty includes inspection of the boundary, monitoring cameras installed where valuable instruments and equipment are kept, and ensuring all security systems are working properly.
Six common thefts at construction sites due to the absence of security:
Construction equipment and material have always been the favorite target of criminals. Nowadays that the price of construction materials is touching the sky, and theft on construction sites has become more popular. These types of theft are always common all over the world. But with the increase in the trend of construction site security companies the rate of theft at the construction sites have decreased. But still, burglars and thieves have an eye on such sites to steal various expensive items. In case they see the absence of security they don't miss the chance to show some action. They mostly look for expensive items but now as the global prices of the raw material used in the process of construction have increased they even don't mind stealing it also. Here is the list of the six most common items stolen from the construction site: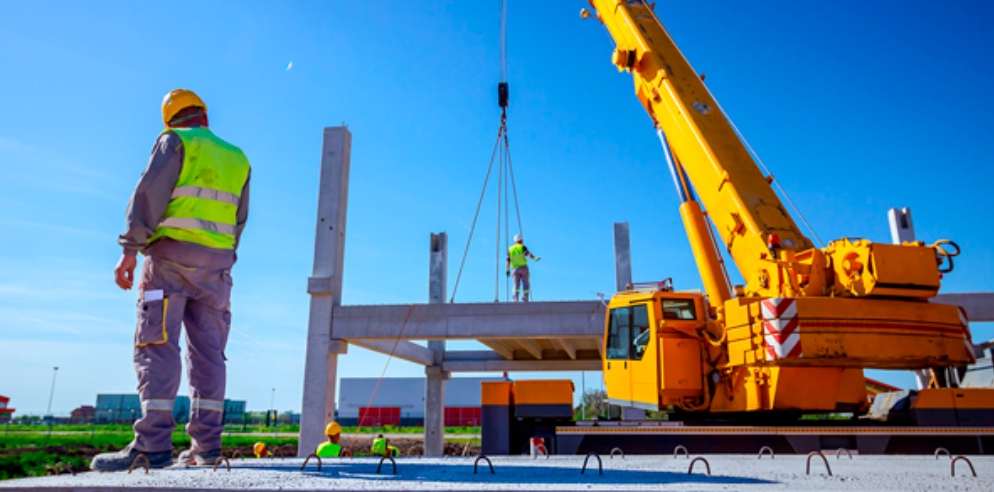 Small supplies and Tools
Companies usually spend a lot of cash to buy small construction tools and equipment, but hardly take out the time to track them, install GPS devices or label them. All these factors assist criminals that they can steal these small items from the construction site and ultimately sell them within no time for a handsome amount.
These small tools are normally used by employees throughout their working time making it more challenging for the construction company to keep track. Sometimes the stolen item is considered as if it is misplaced by any worker unless theft is reported. To save your tools u need to assign your tools number and the person using it must be responsible for the instrument.
Home Appliances:
The second most common thing theft from the construction site is home appliances especially when any multi-family residential construction projects are going on. On such sites, there are several appliances all available in one place from fridges to freezers, microwaves to the oven, dishwashers to washing machines, and many other valuable appliances. Any blind security spot left at these sites will lead to a huge loss.
Thieves not only target multi-family residential projects, but if they see any home under renovation or construction they don't miss the chance to get into it. To make your home appliance safe at construction sites get help from residential construction site security.
Heavy Equipment:
Professional criminals always hunt for a handsome amount. Heavy construction equipment used at construction sites costs a huge amount. These types of equipment also have a high retail price. In the case of low-security measures, these types of machinery can be easily stolen from the sites. The other main reason why these types of machinery are widely stolen is that it is extremely difficult to identify the stolen machinery. A proper plan is made before the robbery of heavy equipment. This plan includes how to get into the machinery and how to take it out of the construction site without being caught.
Metals:
Whether small or large-scale, burglary of anything creates difficulties at construction sites. With soaring metal prices such as copper, thieves can grab a piece of copper and resell it. The little missing piece may not cost a lot in terms of cost but it can delay the construction time due to the shortage of material.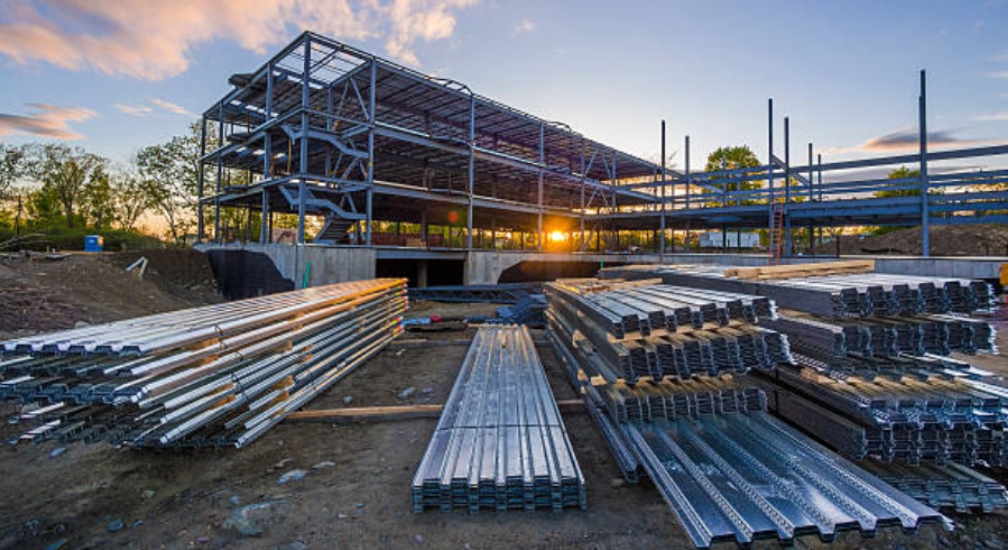 Lumber:
Lumber is simply a small supply and tool that can be stolen a little bit without being caught. Sometimes the workers feel the need for a piece of wood for any personal use or their side project. If they feel that there is no proper check and balance on site they will easily pick some.
Raw Material:
The absence of security not only invites professional thieves but anyone with bad intentions can steal things. The construction site is loaded with a bulk of raw materials. Anyone passing by can steal some without being noticed. Like bricks, cement bags, paint boxes, etc.
Therefore to keep your site safe you need to contract with reputable construction site security companies. These companies install security equipment at the site and provide you with trained guards to look after your construction-related equipments and things.