No one wants to acknowledge it, but crime is on the rise in our lovely city. Property crime rates had jumped 43 percent over the same time last year, according to a report released last year. The average rate of theft and burglary was a startling 134 offenses per day, according to police statistics. Commercial break-ins, shoplifting, and home burglary were among the crimes committed. Special operations were started to combat property crime in the city, with 60 officers committed to property crime prevention. Furthermore, Are Private Security Companies Useful?  security businesses are working hard. People deserve to be able to go about their daily lives and conduct their companies without fear of theft or other forms of crime.
Private security agencies can assist business owners by installing monitored cameras, providing static guards to defend against property loss, and dispatching regular patrols on foot, by bike, or by car. Professional security services assist police officers by deterring burglars and preventing crime before it occurs. These businesses are owned, operated, and staffed by citizens who are just as dedicated to keeping criminals at bay as the rest of the city.
Private Security Companies firms are Working Hard to combat the rise in crime
Some private security firms are even going so far as to offer a free 24/7 community patrol service as part of their commitment to keeping our neighborhood safe. They have volunteered their time to ensure that people may go to school, and commute to and from work. You enjoy a night at the movies or a meal and continue to enjoy everything that our lovely city has to offer in peace and safety. Report any suspicious actions to your local police station, RCMP. Security Patrol Vehicle near you to help keep our towns and streets safe. The impact of private security companies on property crime is more extensive than merely Security Guard Company Edmonton protecting the property.
They provide a visual deterrent to theft that is both physical and "human."The comfort of a human presence onsite is the number-one reason. Why do people choose a security guard over more "high-tech" (and arguably more effective) security choices? Any security system will make its presence known on the premises in order to warn criminals that a possible target will be difficult to break. The presence of a security guard who is alert, attentive, and reasonably fit serves the same objective.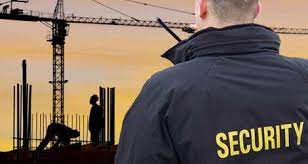 If a Crime Occurs, a Private Security Companies Provides on-site Assistance
If a security guard sees a trespasser while on duty, he or she can approach and deal with the situation. For common trespassers, such as adolescent hooligans. Security guards can provide potential clients with visual security and guidance. As uniformed representatives, security guards give a unique home security services Edmonton public relations opportunity for your company (or direct employees). Security guards, with the proper training, maybe another weapon in your customer service Armory. They can be yet another kind, helpful face to enhance visitors' and potential customers' experiences.
Security Guards' Disadvantages
Many of the same benefits are available with modern live video monitoring systems—without the big fee or compensation. There isn't much that security personnel can't imitate at a fraction of the cost with modern live surveillance systems. Employers who hire security guards are exposed to higher liabilities and insurance costs. Personal injury can Security Company Edmonton result from a physical security presence, both to the accused trespasser and to the security guard. While most jurisdictions agree that security guards can use a "reasonable degree of force". To regulate a situation and settle physical confrontation, the term "fair" is subjective. A civilian security guard's use of force could expose them to liability for carelessness or even assault. These lawsuits would be in addition to any workman's compensation claims the guard would make in the event of an injury while on the job.
Aside from the threat of assault and violence
Because security personnel is "just human," they are easy targets. Patterns appeal to people in general, and security guards are no exception. Untrained security guards will stick to the same routines day in and day out, posing a significant security danger to the firm. Smart criminals will observe the private security services of Edmonton personnel from afar, understanding their habits and using them for their own gain. A few criminals in a small gang might learn the guard's routine and steal. When the guard is patrolling a different part of the facility. In a larger group—or when confronted by a guard.