When you attend a wedding, concert, or other big events; the view of the fully decorated area and planning the in & out is not an easy task. Event security companies do strategic planning and grounding. Events like conferences, festivals, sporting events, fairs, product launching, exhibitions, and fundraisers draw large crowds and can easily become criminals' targets for activities including robbery, theft, and attack. Security threats are existing any time where a large number of people gather, and event security services near me take the responsibility to ensure the protection of their guests.
Event security Edmonton helps in a successful event plan that has been customized for the relative event. Event security guard companies consider every potential security threat and have best practices to mitigate those threats. It is vital that event security Calgary assess safety apprehensions and take steps to mitigate possible risks.
Event security guard companies should not train individuals to respond rapidly to security breaches and disasters, but also to evaluate risks and implement approaches aimed at threat prevention. Indeed, the primary objective of event security Edmonton is not to react to safety emergencies, but to avert them from occurring in the first place. Inadequate event management, planning, crowd control, event security guards, and emergency response significantly increase the possibility of catastrophic, life-threatening happenings.
What is Event Security Edmonton?
Events are defined by large crowds and happenings held at venues capable of accepting large amounts of people. When forecasting and managing major special events, Event Security Guard Companies must consider precise criteria in defining the possibility that an event will become vulnerable to detrimental activity. This criterion includes the following:
Location
Size of the event
Event Duration
The political or symbolic significance of the event
Previous threats on event location
Nature of media coverage
Presence of celebrities, VIPs, and dignitaries
Biggest Threats to Event Security
It's important to recognize the threats that pose the biggest risk to your event, and how security companies can mitigate those threats. Here are the biggest event security threats to consider when scheduling a safe and effective event.
Individual Property Theft
Guests at an event share several looks that make them attractive to robbers and offenders; they may be consuming and less aware of their instant surroundings, carry cash, and other valuable items. Events also incline to draw guests to unacquainted areas, and they may unintentionally make decisions that rise their possibility of victimization. Striders may take non familiar and uncertain routes. Daytime events are likewise susceptible to incidents of theft.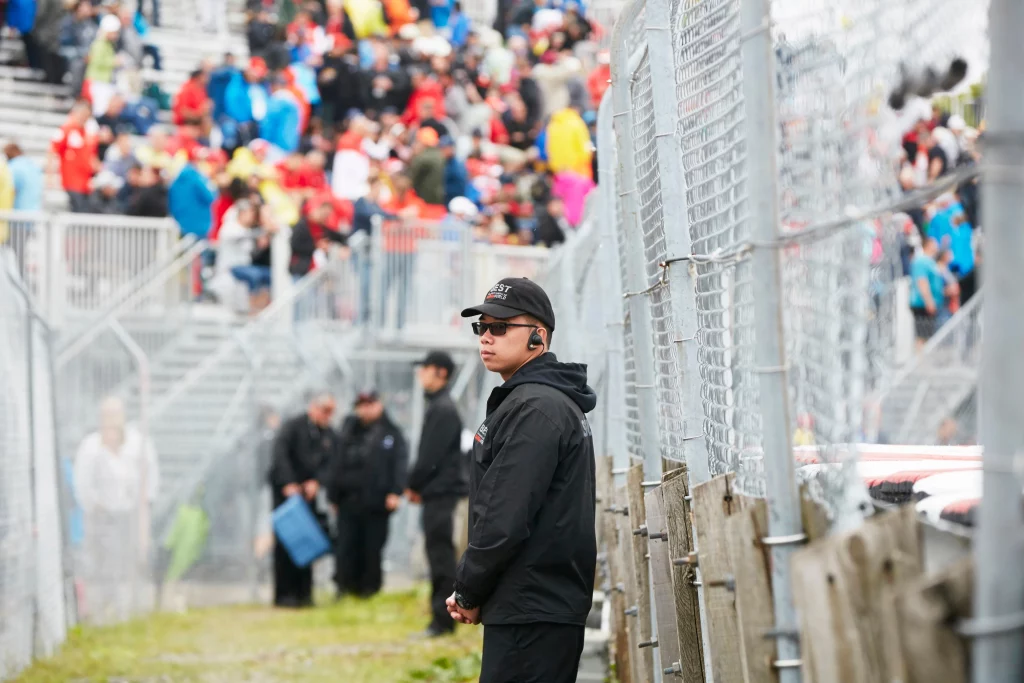 Event security companies often find that their concentration and attention is divided between numerous elements throughout the progression of the event. It is difficult for an security Calgary to be continuously vigilant, but there can be stern consequences when attention to security declines. Audio/Visual, music equipment, and camera tend be expensive. Items including laptops and microphones are targets for theft since they are easy to conceal.
Access control and active crowd management are serious components of efficiently securing an event. It is critical to be able to distinguish between audiences or guests that have paid to enter an event and officials, performers, VIPs, and others. While access control systems may effort well enough for an organized environment such as a theater, unlike larger venues and events which tend to be more muddled. It can result in significantly increase staffing costs, and generate multiple security issues.
Insignificant disturbances began by unruly guests can have a stern impact on the gratification of other event guests. Common problematic behavior at events includes visitors who:
Take unofficial video or audio recordings
Doorways, block aisles, and emergency exits
Pledge fights with other event visitors
Decline to cooperate with event security guard companies
Enter without credentials
Alcohol intemperance increases the probability that a guest could become awkward.
Crowds are multifaceted social structures that can become devastating and problematic very easily. Event security guard companies and staff all have a responsibility to their guests to deliver a safe level of crowd management. More crowd control challenges include:
Imposing alcohol violations
Expecting problems caused by disruptive guests
Catering lost children
It should be observed that the presence of liquor can turn even the most passive crowds into disorderly mobs. Events where liquor is being served with overindulgence requires additional event security precautions.
The Apprehensions of Insufficient Event Security Edmonton
There are numerous serious threats involved with insufficient security arrangement, which comprise but are not limited to:
Property loss
Calamities and loss of life
Complex insurance premiums from lawsuits and claims
Enlarged operating costs or loss of profits
Main event disruptions
Reputational damage
Difficulties for future events
Having an event security Edmonton provides a sense of relief and safety for attendees, but it also validates professionalism, mainly in the case of corporate conferences.
Best Practices to Event Security Management
Visible Security Measures
The main objective of security isn't to react to threats but to prevent threats from occurring. It's fine if a potential protester sees Security Services Edmonton measures and changes the intentions.
Event security guard companies undercover throughout the event does more damage than good. Dissenters think the event is insecure and decide to start trouble.
By making event security team and strategies obvious, your attendees feel harmless. Select the right tools and areas of placement to protect their comfort.
Generate Security Checkpoints
One of the main ways to keep people from security threats is to create checkpoints away from the collecting that attendees must pass through. This navies attackers to confront event security guards long before they can cause any harm.
For example, instead of fitting your registration desk right outer an auditorium's doorway, place it a few meters away in the lobby.
Confirm IDs to Registration
To create safer environment; people who appear the event actually needs to collect recognizing information in advance when they list. Save multiple data points including name, date of birth, and residential address to make it firmer for an invader to assume identity theft. The best way to confirm identities is matching your registration data.
Keep Private Events Reserved
Some establishments like to publicize their events, even if the events aren't allowed to the public. They post their events on websites, in press releases, in newsletters, and on social media. But informing the public about a private event is a security peril. They can disrupt it or cause harm to anyone.
With digitalization the event threats aren't physical only. Event security Calgary manages and protect your guests' data, identities, and strategies. It is critical to protect the password of Wi-Fi service. Being the best practice to defend against security threats by unwanted parties off the network. Keep password to guests only and check registration materials. Moreover, Event security measures make sure malicious entities can't use
data thus encrypting the security plan.
Security team and the venue managers will decide before the event to make an emergency response plan. The resolution of the plan is to create a procedure that everybody will pass in the event of a catastrophe.
The emergency plan should include…
Diverse ways to mass vacate the event.
Strategies to deal when there's an active shooter.
The sites of safe rooms or zones.
Where workforce should meet during a disaster.
How staff will connect during an emergency.
Signage and announcements for guests regarding how to react.
We are Canadian Protection Services is offering event security Edmonton for all kinds on Internal and External events for reliable and stress-free environment. Get the quotation now with our experts. Great communication skills and understanding about the particular requirements makes us distinct from others. Plan your next event with us.